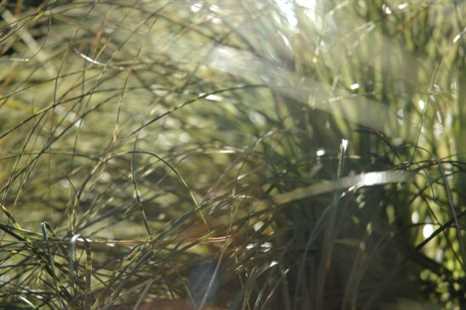 Lifekey Counseling - Mindful-Somatic Therapy for Complex Trauma: Anxiety, Shame, Stuckness
At page load, your browser is showing 0 active cookies from this website.
Up to 3 may be active on this website at any given time. See
Cookie Policy
for details.
None of the cookies produced by this website hold any personally-identifiable information. They do, however, show that your browser has been to this website.
Even when no active cookies are detected, your browser may still hold a history of inactive cookies, and your visit may show up in the browser's cache or history.
This 'clean exit' link will remove any cookies from this site and redirect your browser to Google. Depending on your browser, there may be more work required to clear evidence of your visit to this site.
Clean Exit
Safely Navigating Connective Technologies
Domestic Violence and other dangerous situations...
Fear and control go hand-in-hand. When somebody feels highly-dependent on you in some way, whether or not they possess the awareness to admit or understand such, they are more likely to exhibit controlling behaviors. Many partners, even inadvertently, may stumble across a smartphone left unattended in the home. Others might track you with more intention and effort, especially on a shared device, where someone with specific knowledge could easily install a keylogger and gather your passwords as you type them in. If you live with a tech-savvy partner and use a modem or router that they installed, know that clearing your web browser will not be enough to remain undetected. Internet access points often store logs that list websites visited.
To counter keyloggers...
While software exists to help detect keyloggers, it may be best to browse sensitive information elsewhere. If you suspect passwords may be compromised, change them often and setup two-factor-authentication (2fa) wherever offered.
To counter tracking at the internet access point (router, modem, etc)...
Browse elsewhere.
To counter visual tracking...
If you've clicked on attachments emailed by a stalker, personal cameras on smartphones and other devices can be activated remotely. Keep cameras disconnected or covered.
To counter location tracking...
Especially if your phone bill is paid by someone else, they can easily report this phone stolen and request support in tracking it. Even when not owning the account, a lot of software is designed to find lost phones, and this can be utilized to track your location. If you're in a situation where you need to get away to a new life, either leave the phone behind or take the battery out until you get somewhere safe and find support. Just using airplane mode will disable wifi but not GPS.
Safer Web Browsing
(1) Delete/Disable Search History

When tied to a personal or business account (including automatic signup - using a linked email account - required on most smart phones), most of the major search engines keep a record of your searches. Google maps also keeps a record of your travel locations when linked to your account. Whichever search engine you use, either make sure you're not logged in when using it or set your account to disable history and travel logs. (When doing so, make sure to clear any logs already present.)

(2) Delete/Disable Browsing History

Most browsers automatically keep a history of websites visited. If you think it will not draw suspicion, these logs can be deleted and disabled in your browser's settings.

(3) Delete/Disable Cookies

Cookies are tiny files that store information for websites. They are most often used as a way to provide privacy/security and/or a browsing experience customized for each individual. Cookies provide a way for websites to recognize or tag an individual user as logged in or logged out. Each cookie also acts as evidence of visiting a site because the cookies are tagged with the name of their origin site.

Cookies have expiration dates - which could be anywhere from past to years into the future. And most browser standards allow a website to create a cookie but not to directly delete that cookie. (Though as of writing this is changing...) The standard practice for a website to delete cookies on your browser includes setting an expiration or destruction date. Your browser then reads those cookies as obsolete, and many browsers are automatically set to delete any expired cookies whenever you close the browser. So it's important to know how your browser handles cookies and to know you have some control in that by adjusting browser settings.

See Cookie Policy for details regarding use of cookies at lifekeycounsel.com.

(4) Clear Cache

The browser cache provides a way to speed up websites by storing objects for repeated use that would otherwise have to be downloaded on every page. Many websites, like this one, use the same images on every page, so most browsers will automatically store those images on your device rather than taking the time to transfer them each time you click another link on the website menu. To someone with access to your computer, many of these images will just be abstract and unidentifiable. Others will show obvious access to some site you've visited.

How to Proceed

Identify your device, then conduct a search from a safe device/location to find ways to clear your device history - including search history and browser history, cookies, and cache. It's important to either know how to clear browsing history on each browser you use, or know how to use incognito mode (an option on many browsers that allows browsing without tracking, though tracking still occurs on the local router) and continually make sure it remains set up correctly.

Remember that a lot of devices have internet access - including many modern televisions and smart speakers like Alexa, Siri, Echo, Nest, etc. Also know that many smart phones are set to listen for questions that are translated into web searches. So, without even typing, your phone may be logging conversational data if verbal search features are enabled.

If you think it will not raise suspicion, install a history-clearing app on your browser. (If safe to do so, follow this link to google's search for best history-clearing apps.)

Email Safety

If you remain logged in on any device in the home - smart phone, tablet, laptop, desktop (even if you've closed the browsing tab for an online mail account) - access is not difficult to achieve. (1) Do not trust attachments sent to you. They can contain malicious programs like keyloggers that will install automatically and invisibly if opened. (2) To minimize potential exposure, be sure to delete sent emails and empty your trash folder. (3) Change passwords often, and enable two-factor-authentication (2fa) which will require access to another device or account in order to log in. (4) Also clear browser history/cache/cookies after each use. Doing so will automatically log you out and removes traces.

Remember alternatives to email when seeking help. Many organizations provide a contact form on their website. The contact form on this website (lifekeycounsel.com) provides an option to contact without receiving any receipt or automated reply.

If you receive threating or harassing email messages, find a safe way to keep them. Print them, save them under an obscure filename, or forward to a trusted friend and then delete your sent messages. These messages can be used as evidence of abuse.

Maintain Appearances

While browsing elsewhere is generally safer, it may at times be best to also browse generic sites at home to avoid arousing suspicion. A sudden disappearance of all history logs could potentially increase aggressive or controlling behavior in some individuals to compensate for the feeling of their power being taken away and the perception of threat to their survival.
For more local resources, wherever you are...https://www.womenslaw.org/find-help



Contact
For security, functionality, and user convenience, this site uses cookies.
Manage Cookies