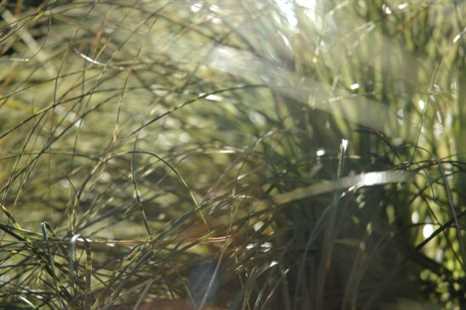 Lifekey Counseling - Mindful-Somatic Therapy for Complex Trauma: Anxiety, Shame, Stuckness
Privacy Policy for Lifekey Counseling
(Also see Cookies Policy attached below.) This Privacy Policy reveals for users ("Users", or each, a "User") of the lifekeycounsel.com website ("Site") the procedures and safeguards developed by Lifekey Counseling LLC ("Lifekey") that govern the collection, use, maintenance, and disclosure of User information, including Protected Health Information as set forth by HIPAA legislation.
How User information is protected
This site does not store any personal information. Your data, when voluntarily entered and submitted, may with due warning be transferred via email, encrypted both at rest and in transit using industry standard methods for encryption (including SSL and PGP). User information is not stored in any other way by this website and any information submitted remains visible only to Jeremy McAllister, owner of Lifekey Counseling LLC.
HIPAA and your personal information
Lifekey Counseling does not sell, trade, or rent User or client information, ever. As this information is considered federally protected health information, HIPAA and Hitech rules provide legal mandate to maintain this information in such a way that Users and clients can expect complete confidentiality. No User-identifiable information gathered through this website is ever shared in any way, except to pursue legal action for any person or persons attempting to gain illegal access to the site or the servers on which it runs.

In order to create site statistics for associated servers/companies that maintain website security and functionality, this website may share completely generic aggregate demographic information -- not linked to any personal identification information -- regarding visitors and Users.
Third party websites
Lifekey Counseling has no control over external websites, and any links between this Site and those sites do not imply endorsement or any relationship with Lifekey. Once away from the domain of lifekeycounsel.com, any information obtained cannot be held as representative of Lifekey. These external sites and services may provide their own terms and policies.
Children's Online Privacy Protection Act Compliance
Lifekey Counseling LLC serves adult populations and does not collect any information from anyone under 13 years of age. This website and any associated services are all directed toward people that are at least 18 years of age, as stated in the Terms and Conditions of Use.
Online Privacy Policy Only
This online privacy policy applies to information collected through this website. A separate privacy/confidentiality policy for client rights and privileged/protected information is provided upon voluntary consent to become a client. While that policy supersedes this policy, it in no way reduces this policy.
Implied Consent
Your use of this site automatically implies consent to this privacy policy.


Cookie Policy for Lifekey Counseling
What Are Cookies
As is common practice with the vast majority of websites, both amateur and professional, this site uses cookies.

Cookies are files, downloaded from a website to your browsing device, that identify for the website your device and potentially your preferences They allow the website to serve customized content directed only at you, providing a unique experience adapted to your device and browser. This policy describes the information stored in lifekey.com cookies and how that information is used.

Cookies can be used to gather and store information about you and/or your device, operating system, or browser software. Non-identifiable information, routinely collected by most websites, includes description of your computer, the type of web browser you are using to access the site, and your unique IP address. Because different computers and browsers have different abilities and handle web codes in different ways, it is important for websites to recognize and adapt to different software environments provided by each device/browser combination.
For more detailed information on cookies, please read The Ultimate Guide to Cookies
.
The Risk to Users (You)
Cookies can be used maliciously to track your web usage or even to gain access to your computer and/or the websites that you visit.

Particular to Lifekey Counseling and any mental-health focused website, cookies found on your device may prove triggering to partners in domestic violence situations. A persistent tracker may be looking for cookies on their partner's device as evidence of abandonment/betrayal.
How This Website Uses Cookies
Users may visit the website completely anonymously. Users may optionally choose to share name, email address, phone number, and other personal information by entering such information into a form.
This website (including its affiliated servers and content delivery networks) collects non-personal identification information about User devices as Users navigate the site. Non-personal identification information may include browser type, device type, operating system, and technical information about the connection between User's browser and Site.
This website uses two (2) cookies automatically on every page. A third cookie (1) may be used if User voluntarily submits information by using a form.
** None of these cookies hold User-identifiable information. **
User-Identifiable Information: Cookies related to User submission (forms)

If a User submits invalid data through a form - such as those found on the contact page - a cookie will be set to facilitate encrypted storage of submitted data that will repopulate the form so the User need not re-enter everything already submitted.

This cookie is essential for user experience and is not set/used unless a form is submitted intentionally by User. The cookie itself does not contain any User-identifiable information. It acts as a hardware-identifying marker that enables access to User information temporarily stored server-side in encrypted form. As a security measure, this cookie (along with all related server-side information) is set to expire after ten minutes. On server-side, that information is destroyed. On browser-side, user action (like closing browser) may be required to fully remove expired cookie. For more information on this, visit the Security page. Blocking this cookie will make forms unusable.

Non Identifiable Information: Cookies related to site security/functionality

Site functionality is maintained by use of a third-party cookie from Cloudflare. For more information on their use of that cookie, please visit Cloudflare's cookie page and review information regarding _cfduid. This cookie is considered strictly necessary and used throughout the site.

Form security is maintained by use of a first-party cookie used to ensure that the information being sent is sent by the same person that is completing the form. This cookie is functional for security purposes and is set throughout the site. Blocking this cookie will make forms unusable.
Transparent Intent and Exemption from Cookie Laws
California Consumer Privacy Act (CCPA) [California]
General Data Protection Regulation (GDPR) [EU]
Lei Geral de Protecao de Dados (LGPD) [Brazil]
Commission Nationale de l'Informatique et des Libertés (CNIL) [France]

At time of writing, cookies set by this website are exempt from cookie laws because they do not store User-identifiable information and are considered strictly necessary for site security/functionality. Any User data is provided optionally, and website functionality (aside from optional forms) does not require any User disclosure of protected health or financial information.

Aside from any legal requirements, this website provides transparent notice about cookie usage and offers instruction on complete removal of all cookies associated with the website.
Disabling Cookies
Many websites depend on cookies for functionality, security, and providing user features. Disabling cookies often renders websites unusable. For site functionality, it is recommended that you leave cookies enabled if you are not sure whether or not you need them. For your own security, however, please feel free to disable cookies and avoid any contact forms on this site if you feel your safety may be at risk.
You can block cookies from websites by adjusting the settings on your browser. Visit the Security page for a cookie scan and more information on cookie removal. Alternately, browser-specific instructions to disable cookies can be found either through Google or your browser's help section. Note: Disabling cookies will affect the functionality of this and many other websites that you visit. For lifekeycounsel.com, you will not be able to use input forms without enabling cookies on your browser. Other contact options, including email and phone, are available on the contact page.
For More Information
Email: jeremy@lifekeycounsel.com
Changes to this privacy policy
Lifekey Counseling LLC may update this privacy policy at any time. The most recent revision date will remain visible on this page. As a User, you accept responsibility to review site terms and policies periodically and become aware of modifications.
Your acceptance of these and future terms
By using this Site, you signify your acceptance of these policies (Privacy and Cookie). If you do not agree to these policies, you are not authorized to use this Site. Your continued use of the Site following the posting of changes to this policy will be deemed your acceptance of those changes.

Scroll to bottom of page to see the most recent date of change for these documents, 'Privacy Policy' and 'Cookie Policy'.





Contact
For security, functionality, and user convenience, this site uses cookies.
Manage Cookies